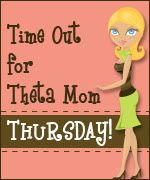 Today started out as a busy morning.
I woke up the older girls to get ready
so that we can drop off Loni at the bus
stop for school and then hit the gym
afterwards.
I felt better not going by myself and plan
on going back in the evening for the
Zumba class. Well, during the day we
ran to Fred Meyers to use our Freebie
coupons to review the Silk Pure Almond
Milk for our upcoming giveaways and
on our way back I noticed lights going
off right behind me and all the kids
shouting to pull over. So I got into the right
lane to find a turn since the road was so
busy. When we pulled over the kids
were asking me if we're going to be okay
and told everyone to keep quiet and keep
their seat belts on.
So the officer gets out and comes to my
door and asks for my DL and I told him
that I forgot it at home and were heading
back from a milk run to the store.
So he comes back and asks if I want to
hear the good news or the bad news first
and all the kids start shouting good and
bad. He started smiling and gave us the
bad news. He told me he's giving me a
ticket for no insurance and the good news
is that I get to drive home and he won't
have the car towed and all the kids started
cheering. I thanked him and told him that
I'm going straight home.
I paid our bills and totally forgot to pay
the auto insurance and let it lapse. Yes,
my fault and I got a harsh reminder today
when I got ticketed and fined $534.00
I told the kids not to say anything to dad
and that I would tell him on my own time.
As soon as we got home the youngest one
Nesi [5 yo] runs in the room and tells her
dad, guess what? I have a secret to tell you
and she goes on to tell him that we got
pulled over by the cop and that he was nice
enough to let us come back home with our
car and not take it away and that mommy
got a ticket.
I told him to stay and not go anywhere
until we pay the insurance and he said,
no worries. So he left and I said, good luck..
lol..at least I gave him fair warning. Well,
that was my day of stress. Now I'm getting
ready to wind down with my stash of mags
that came through the mail yesterday and
a cup of Peppermint Tea. That's my
Theta Mom "me" time for today.
Did you get to spend some time relaxing
after a hard days work? If so, link up
your post at
www.thetamom.com
and
see what other Theta Moms are up to!